Adele Las Vegas Concert: "I'm So Scared And I'm So Happy"
The first show from Adele's concert residency Weekends with Adele just took place on November 18 and 19, 2022 at Caesars Palace. During the first Adele Las Vegas concert, the British singer gave attendees spectacular, emotional and memorable performances. 
In this post, let's take a closer look at her opening shows. 
#1. Her Long-Awaited Vegas Residency Is Worth The Anticipation 
Source: Billboard
It was first planned to take place from January 21 to April 16, 2022 following the release of her fourth full-length album, 30. She once stated this incident to Elle "The stage setup wasn't right. It was very disconnected from me and my band, and it lacked intimacy." Otherwise, there were many other reasons that influenced the original schedule. Fortunately, it might carry on after 10 months. 
Concert attendees including several critics and her loyal fans have so many great things to talk about the show they have waited for so long. Billboard sees the show as "utterly and breathlessly spectacular". USA Today also described the show as "bawdy, emotional and completely unscripted". 
There are several unforgettable moments from the shows. Firstly, her number 1 hit Hello was the opening song with 180-degree screens. Moreover, she performed another hit song Set Fire To The Rain while actually setting fire under the rain on stage. The closure was even more fascinating when the 34-year-old singer disappeared behind the confetti. These moments are all viral and trending on social media. 
#2. Adele In Vegas Concert Was Very Emotional 
Source: KNEWS
It's been a really long time since her last tour, Adele Live 2016. Obviously, both the singer and her fans were extremely longing for the show. Previously, Adele felt so sorry and she still is now. On an Instagram post a few days ago, she expressed her feelings and she had "never been more nervous before a show". 
"I'm so nervous and I'm so scared and I'm so happy. It might be a bit wobbly at times because my nerves are out of control … It's a bloody massive week for me this week. It's the Walking Dead finale on Sunday!" she said during the show. 
Over 4,100 fans attended and enjoyed the show every second. She also performed in front of two special guests, her 10-year-old son Angelo and her boyfriend, Rich Paul. Obviously, they gave her a lot of support and empowered her songs, especially during When We Were Young. 
#3. Will Adele Ever Go On Tour Again?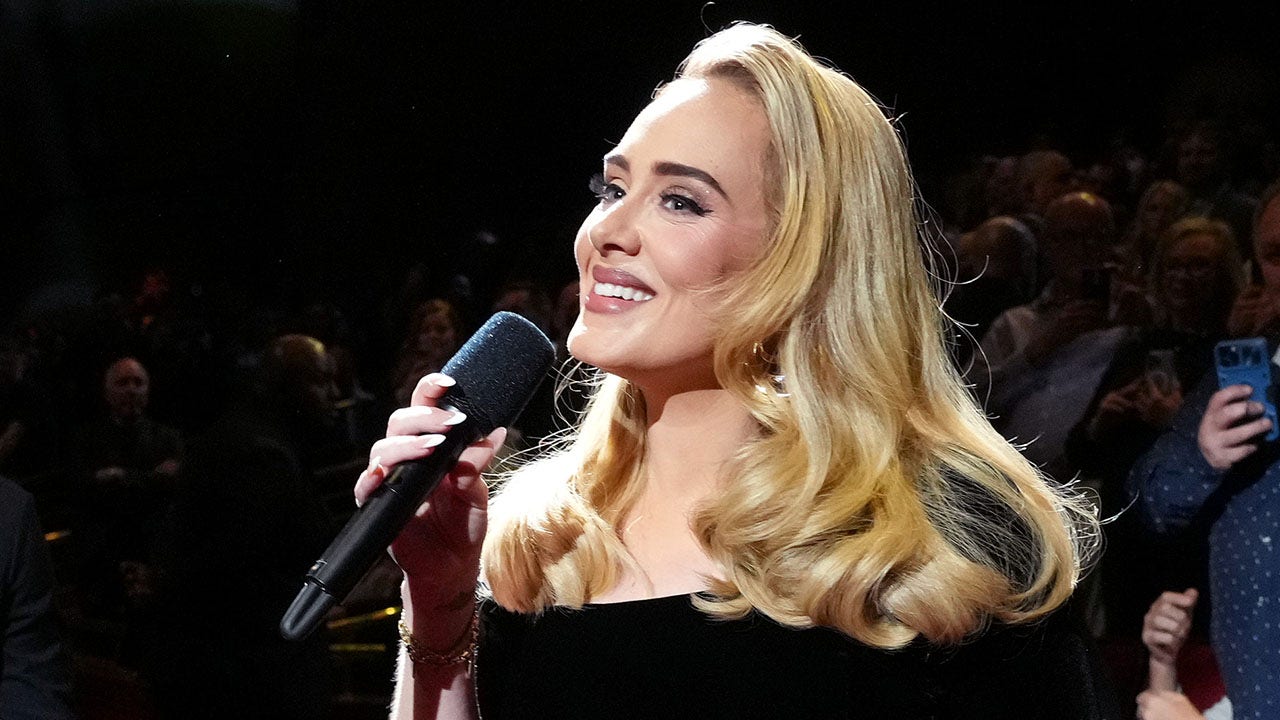 Source: Fox
Currently, the tour dates are filled until March 25, 2023. The British singer is the next singer who has a residency after Ellton John, Celine Dion, Cher, Mariah Carey and several others in The Colosseum at Caesars Palace. Until now, it's not clear that Adele will hold a world tour yet. Apparently, the residency is going to cost her a lot of time and effort. She will not be able to pull off a major tour worldwide at this point. Probably, we will have to wait until her next album for a worldwide tour. Otherwise, you might have to go to Vegas to see her. 
Don't forget to check our site http://aubtu.biz on as a daily source for your animal stories, memes and entertainment news. Especially if you are a movie geek, book mark your category about entertainment and celebrities.